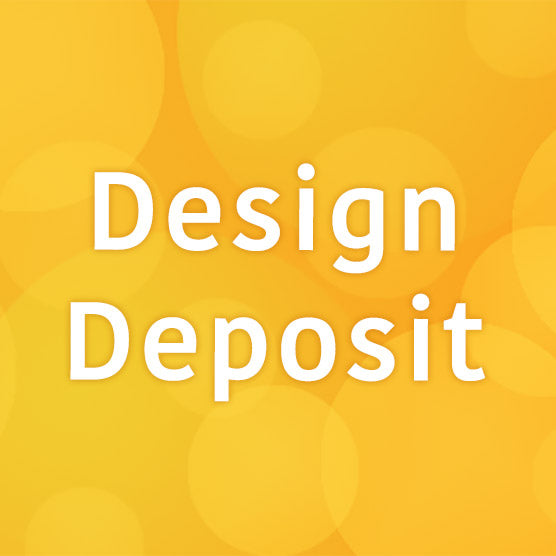 Design Deposit
---
Looking for custom products for your event but not sure exactly what? Have an idea but need help defining it?
Purchase this to kick-off a design exploration where we will work with you to figure out what you want for your event! Consider it a pre-order, secures your place and allows us some "figuring out what you want" time. 
Once we have a it figured out with a final design and list of products, quantities, and colors for your event, you would receive a custom order listing to cover the balance of your order plus shipping.
We wont go into production until the balance is paid. 

---------
Of course if you know what you are looking for (again, types of items, quantities, colors) we can just make you a custom listing for your order. This listing is really reserved for those, less defined events. 
Once purchased, you should see proof within a few days of ordering your custom listing (if there is a custom component to your order.)